Prince Bush Investments Testimonial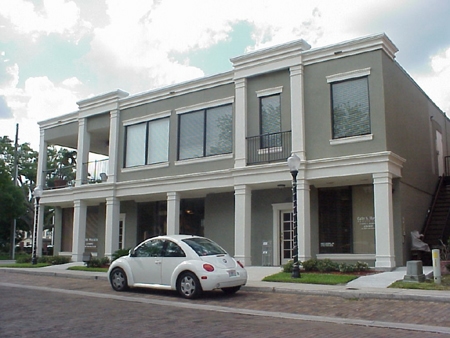 Prince Bush Investments
I wanted to send you a letter of appreciation for the recent renovation work your company did for us. In my capacity with the company as the person responsible for the oversight of projects such as this, I have never been so pleased with the construction process as well as the result as I have with our home office renovations. The number of comments and compliments we receive on our building on a daily basis are a direct reflection of the quality and workmanship that your company demands from its employees and sub-contractors.
I would also like to take this opportunity to mention how impressed I am with your Project Manager, Dave Cote, who treated us exactly how a customer is supposed to be treated. Our project flowed smoothly during the construction process even though we had various changes and requests that were complicated by the fact that we occupied the space being renovated during the construction process. No change was a problem for Dave to handle and you should be proud to have this professional on your team.
Special accolades need to be given to your Superintendent, Troy Conway, whom was assigned to our project. Customer service and getting the job done correctly are two aspects that Troy never lost sight of during construction. During renovations, there are obviously a lot of "unknowns" that arise during a project that have to be dealt with. There were no issues too insurmountable for Troy to handle, and he did so with enthusiasm and without complaint.
Troy is also a perfectionist and if he saw something that was not to his satisfaction, he did not let it slide hoping that the "owner" would not detect it, he dealt with it head-on and in most instances, had the problem corrected before we could identify the problem ourselves. You don't know how much of a breath of fresh air that is for an owner. What is normally a very adversarial relationship, between contractor and owner, became more of a team effort to achieve a mutually beneficial result for both parties.
It was genuine pleasure having Troy on our job site on a daily basis, which says a lot about his character. We, as the customer, felt very comfortable having Troy around and he made what could be a very unpalatable process for our employees seem almost pleasant.
Thank you again for a job well done. I know I speak for Tom and the rest of our employees when I tell you how happy we are with our "new" office and how proud we are to come here every day. We wish you and your staff much continued success and hope we can work together in the future.
Best regards,
Patrick Olson
Senior Vice President — Prince Bush Investments
---
Prince Bush Investments
Once again, it gives me great pleasure to be sitting at my computer, and writing you a letter to express my gratitude for a job well done at our new meeting room extension at our Hampton Inn in Daytona Beach. I was inspired to send you this letter today after one of the owners walked into my office and mentioned he had stopped by the addition and commented that this is the "nicest project we have ever completed." I was the recipient of this praise but thought the folks that actually made this possible should receive the credit.
Please take the time to share this comment with Dave and James. This is the second project that Dave has managed for us and while the scope of this project was much larger than the first, Dave's attitude, professionalism and hard work made this project run just as smoothly. Any hiccup that could have been thrown Dave's direction during this project was, and it did not go unnoticed how he dealt with the adversity head on and insulated the customer, Prince Bush, from the day-to-day headaches of construction. You are fortunate to have such a hard working and dedicated individual on your staff.
This was the first project that James was the superintendent. We had such a good success with Troy previously that I was hesitant when you mentioned we would be working with another superintendent. It did not take long for me to realize that James has the same "can do" attitude and attention to detail as Troy, and this must be a quality that permeates your entire company. There was no doubt that James was in charge of this job site. It was tidy and organized, and the sub-contractors did their job correctly. If something was not right, he did not wait for the owner to notice it, the subs were instructed to fix it. I hope you realize how important that is to a firm like ours that is not in the construction business and relies on the General Contractor to supervise the project. He is not your typical construction superintendent and any changes in the scope of the project were no problem, and he never lost sight of who the customer was.
As a credit to both these individuals, this project came in at budget and if not for the final inspector being on vacation, would have come in on schedule to the exact day outlined to us prior to commencement.
We also appreciate the folks you have working behind the scenes, notably Kristin and Brad. It was truly a team effort that made this project such a success. I hope you are as proud of your entire staff as we are of our new meeting space.
We look forward to working with you on the next project and wish you continued success with your company.
Respectfully,
Patrick Olson
Senior Vice President
---
The firm's work on Lake Nona Park Retail is so perfect … it looks fake. Thank you so much, I'm really pleased how this project came together.
Patrick Olson
Senior Vice President — Prince Bush Investments