About Us
Commercial General Contractor in Orlando
Our Purpose
To build long-lasting customer relationships resulting from an innovative, high-quality, safety-conscious construction experience.
Our Vision
To be the highest value provider of construction services and expertise in Central Florida.
Core Values
These simple values define Andrew General Contractors.
We don't just say them; we live by them.
TEAM
Who we are.
Andrew General Contractors is a family of individuals encouraged to use their unique skillsets to create a dynamic team.
The quality that we deliver starts with the people we hire. Our team takes the initiative to provide excellent service and quickly adopt changes as needed during the construction process.
TRUST
The foundation.
We believe that trust is the foundation that makes both team and client relationships strong.
Honest communication is vital to building long-lasting relationships with our team, our clients, and our trade partners. We provide consistent and upfront communication to facilitate trust in all interactions.
INTEGRITY
Building relationships.
We do the right thing all of the time and approach each project with the same tenacity and commitment to excellence.
We believe that actions do speak louder than words. We live by the principle that our team, clients, and trade partners deserve honesty, kindness, and respect.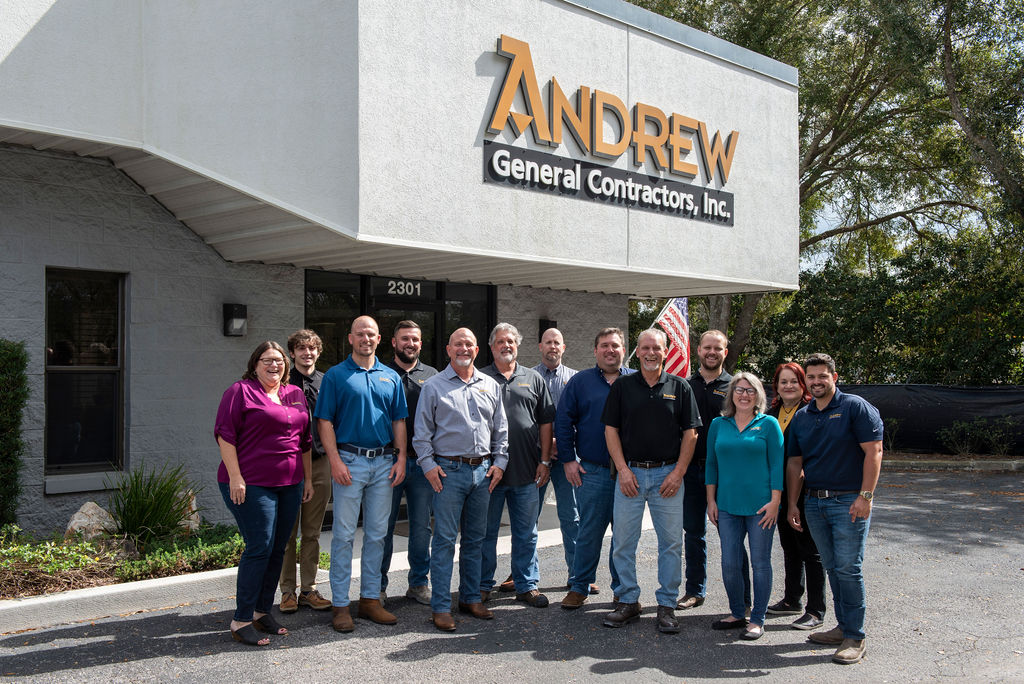 Our TEam
We have a team of dedicated professionals who take pride in delivering excellence in all phases of design and construction.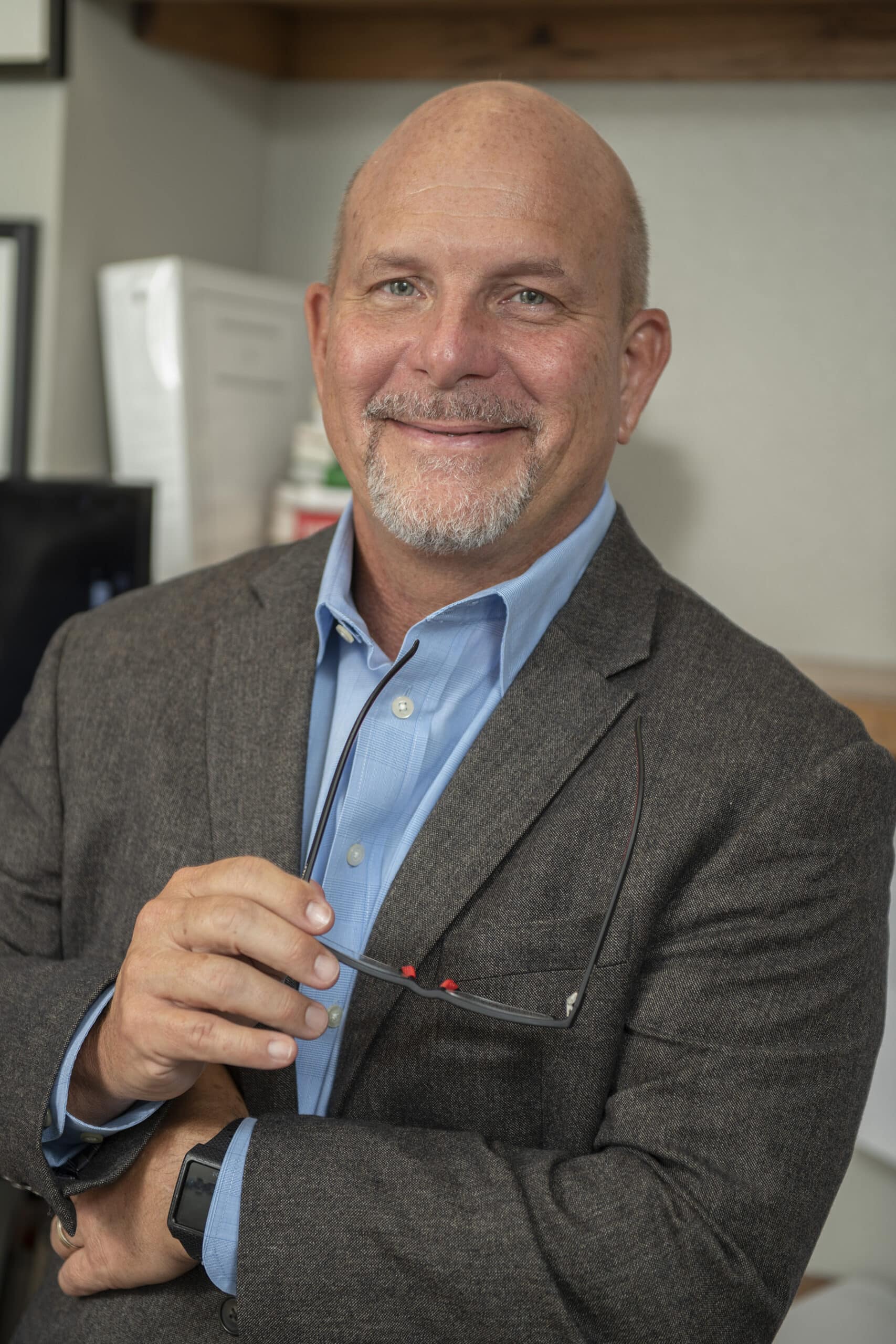 Todd Andrew
President

Todd started Andrew General Contractors, Inc. in August of 1996, after nine years of management and operational experience in the construction industry with two other respected general contracting firms. A native of Orlando, Todd studied close to home at the University of Florida and graduated with a Bachelor of Science in Building Construction. Todd also serves as the Vice Chairman for the Industry Advisory Board for Seminole State College's School of Construction, Engineering, and Design Program, is a member of the Long Range Planning Committee for United Against Poverty, and is on the Committee of 100 Board of Directors.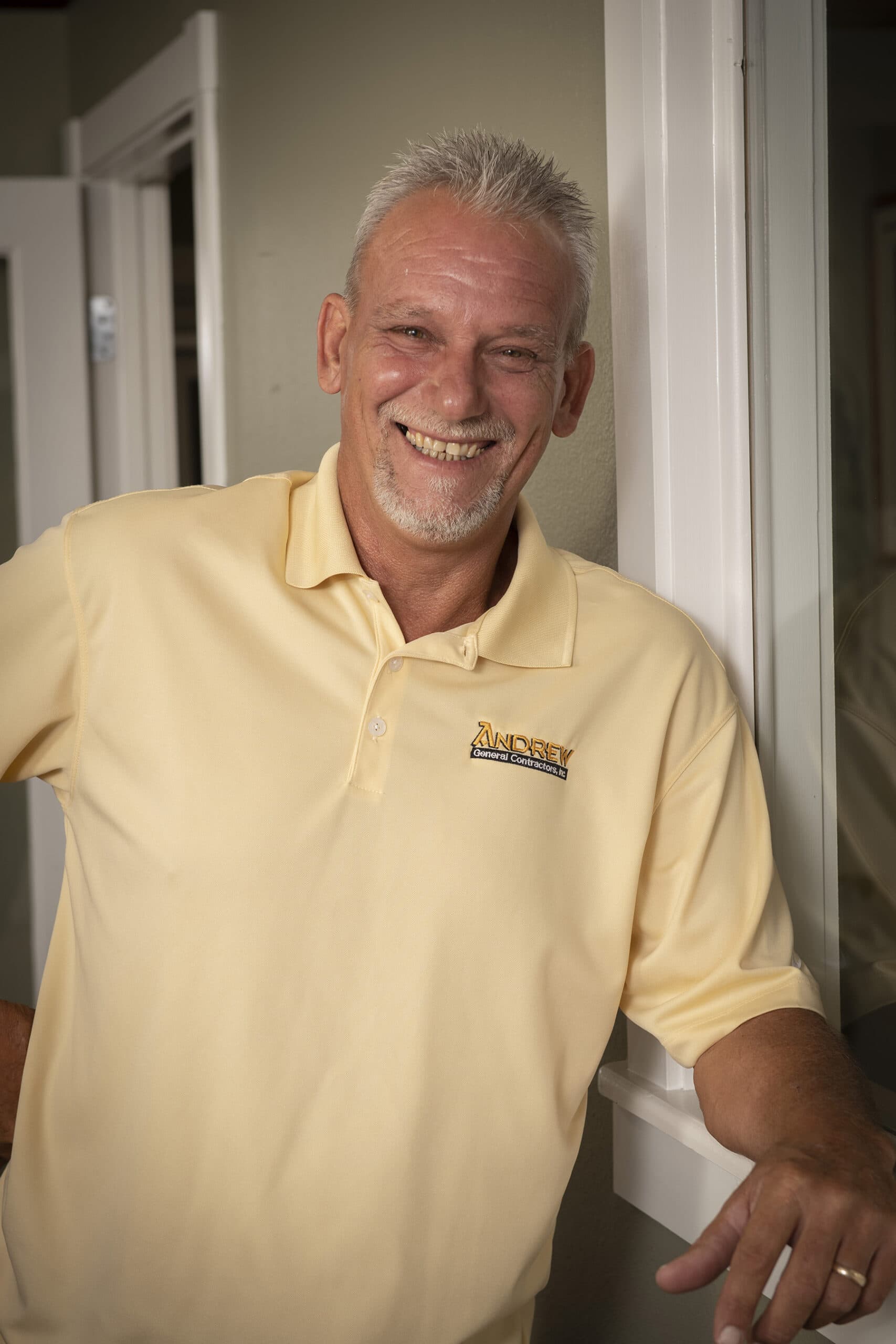 John Sokol
General Superintendent

John joined AGC in July 2005 and is our General Superintendent. He brings more than 30 years of experience in commercial construction to the company. His responsibilities include coordinating and developing construction schedules, project supervision, directing subcontractors, project close-out, and client relations. Prior to working at AGC, John owned a full-service general contracting business for 10 years in Danbury, Connecticut.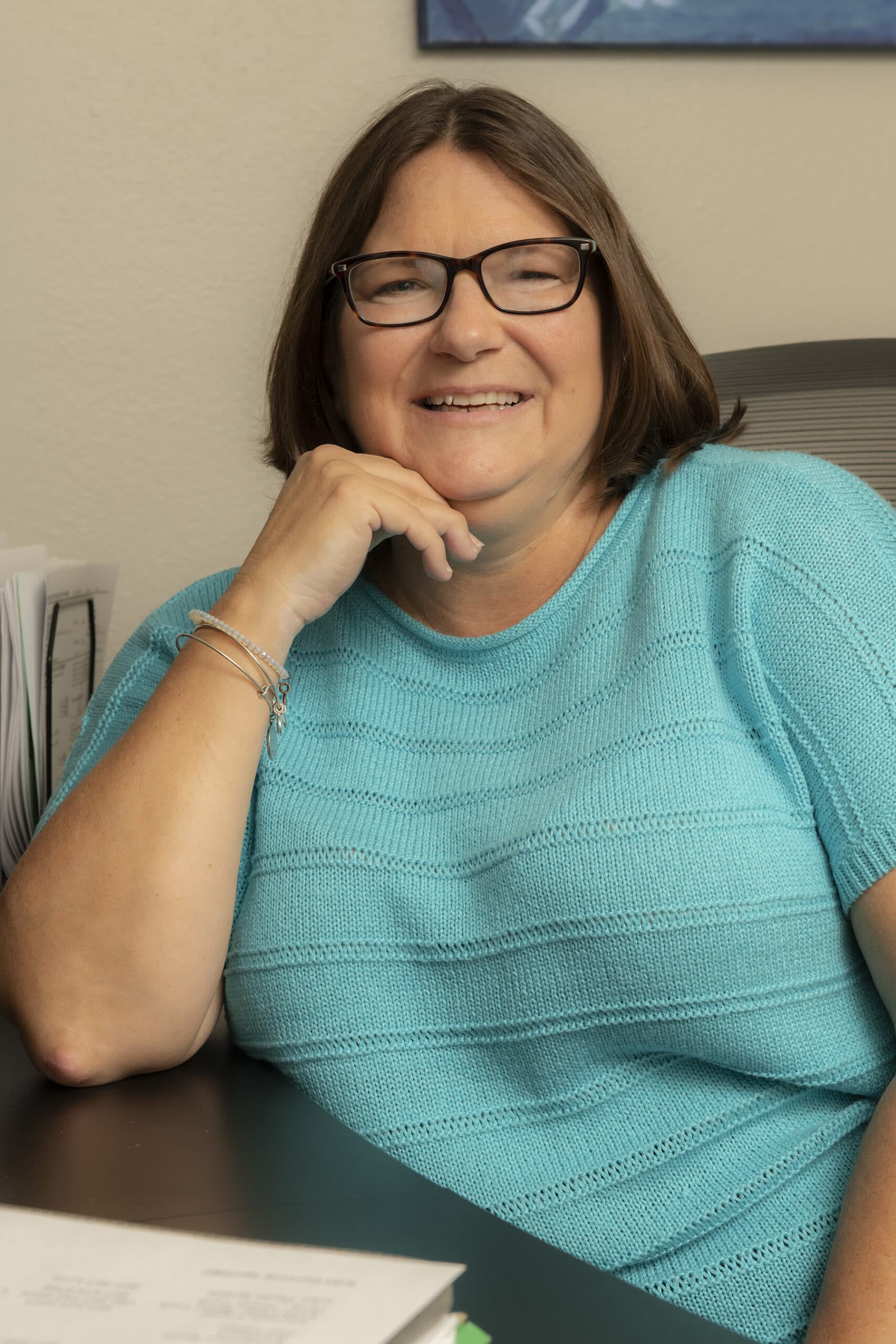 Penny Fye
Business Manager & Controller

Penny joined the AGC team in December 2014, previously working as a business analyst and managing capital projects for a large property management company. With more than 20 years of property management experience, Penny also has an extensive background in accounting, business analytics, and customer service. She earned her bachelor's of accounting degree from the University of Florida and master's of accounting from the University of Central Florida.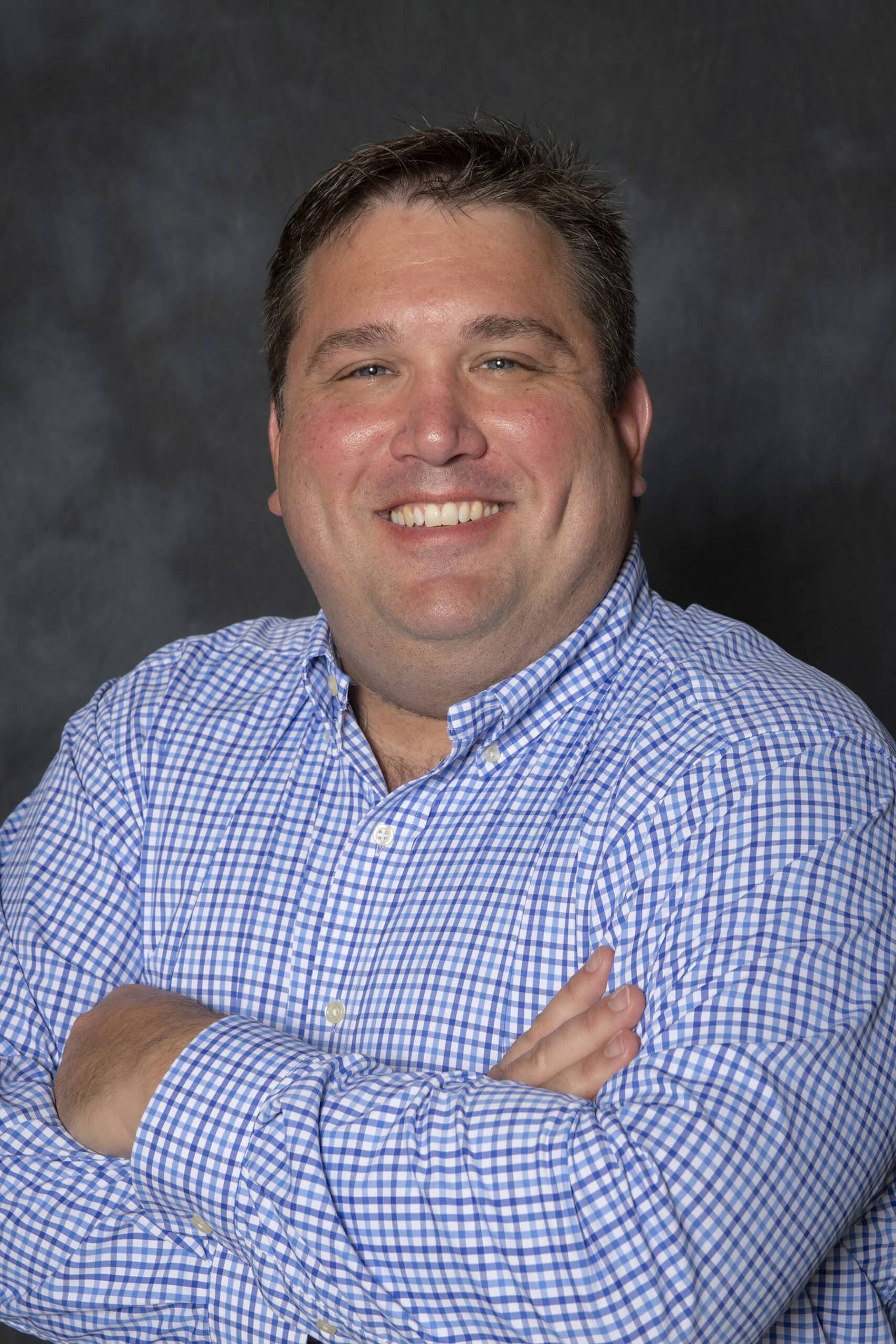 Will Marsh
Director of Pre-Construction

Will has over 20 years of experience working for some of the largest GC firms in the country. In his role with AGC, Will handles all areas of oversight through the pre-construction, budgeting, and proposal process. He also assists with business development and marketing. Outside of the office, Will is a dedicated family man and talented pitmaster.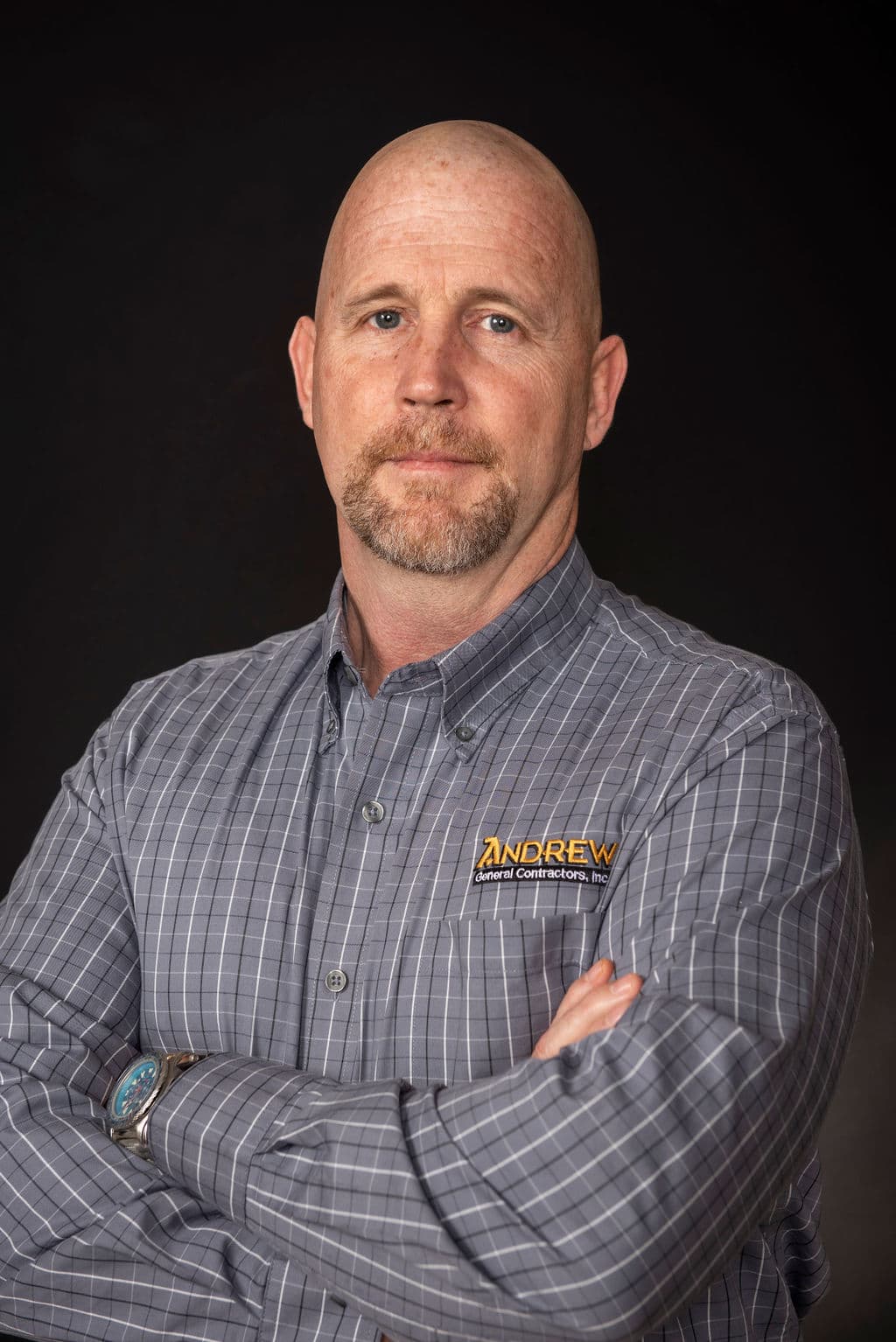 Tony Cannon
Project Manager

Tony has over 30 years of construction experience working in the field and office. In his role as Project Manager, Tony is responsible for working with clients, trade partners, and our team to keep projects running smoothly. He likes providing clients with quality projects and helping them with project information and sequencing to ensure they receive the best construction experience possible. Tony enjoys spending time with family, fishing, hunting, and golf in his spare time.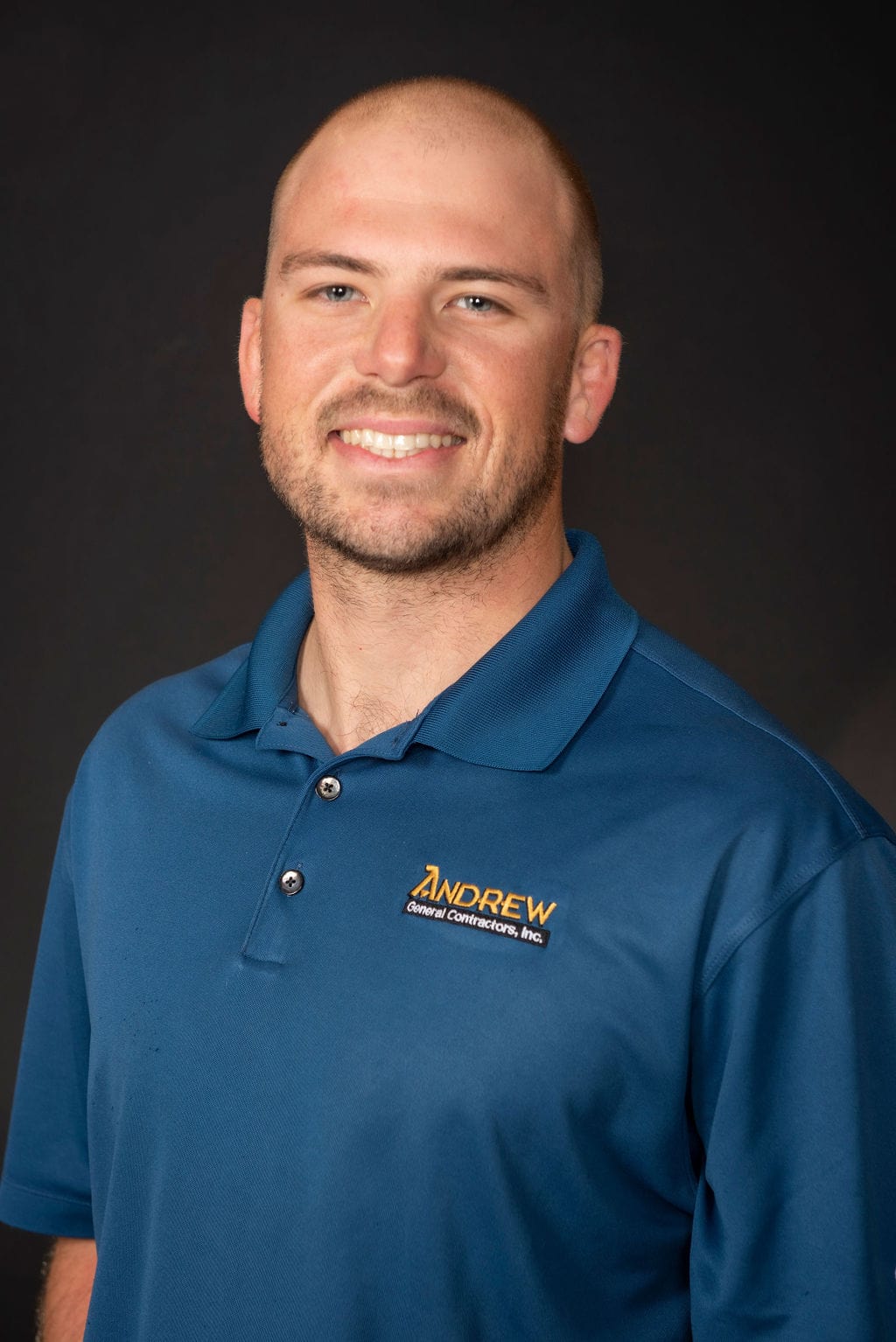 Connor Andrew
Project Manager

Connor works closely with our clients, superintendents, and trade partners while managing ongoing construction projects. His responsibilities include reporting, job forecasting, and facilitating clients meetings. Connor has over seven years of experience in the construction industry and graduated from Auburn University with a degree in Building Science. He enjoys being involved with the building process and helping grow the company by forming solid relationships with team members and clients. His hobbies include fishing, hunting, and spending time with his pup Cayo.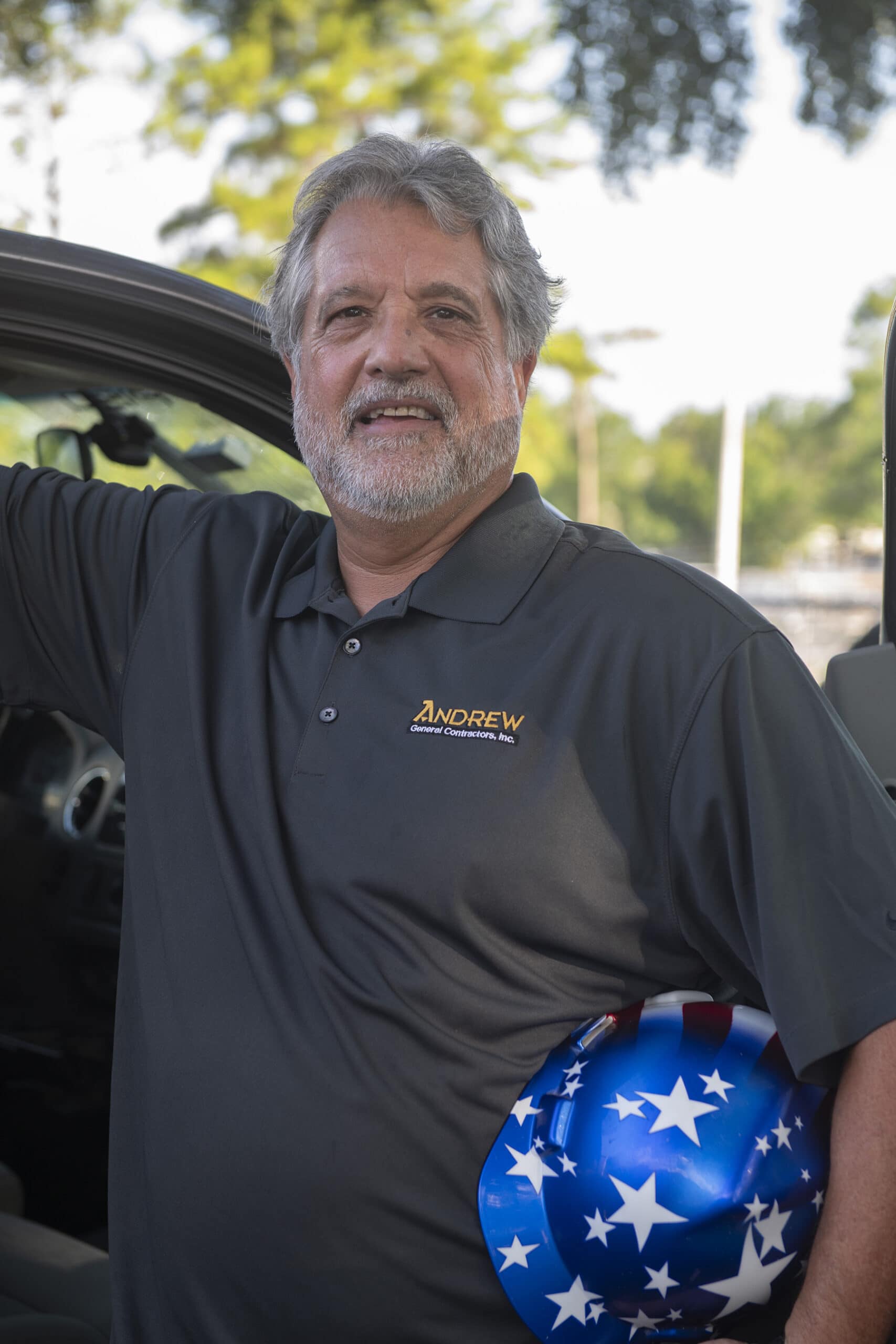 Richard Brunelle
Superintendent

Rich has over thirty years of construction experience including ground-up projects like Challenger One, Nona Marketplace Phase II, and AVT Simulation. In his role of superintendent, Rich works closely with trade partners, team members, and clients to create a seamless construction experience. Being a superintendent is a perfect role for Rich; he likes being busy and doesn't like to stay still for long. Rich's hobbies include doing whatever his wife tells him to.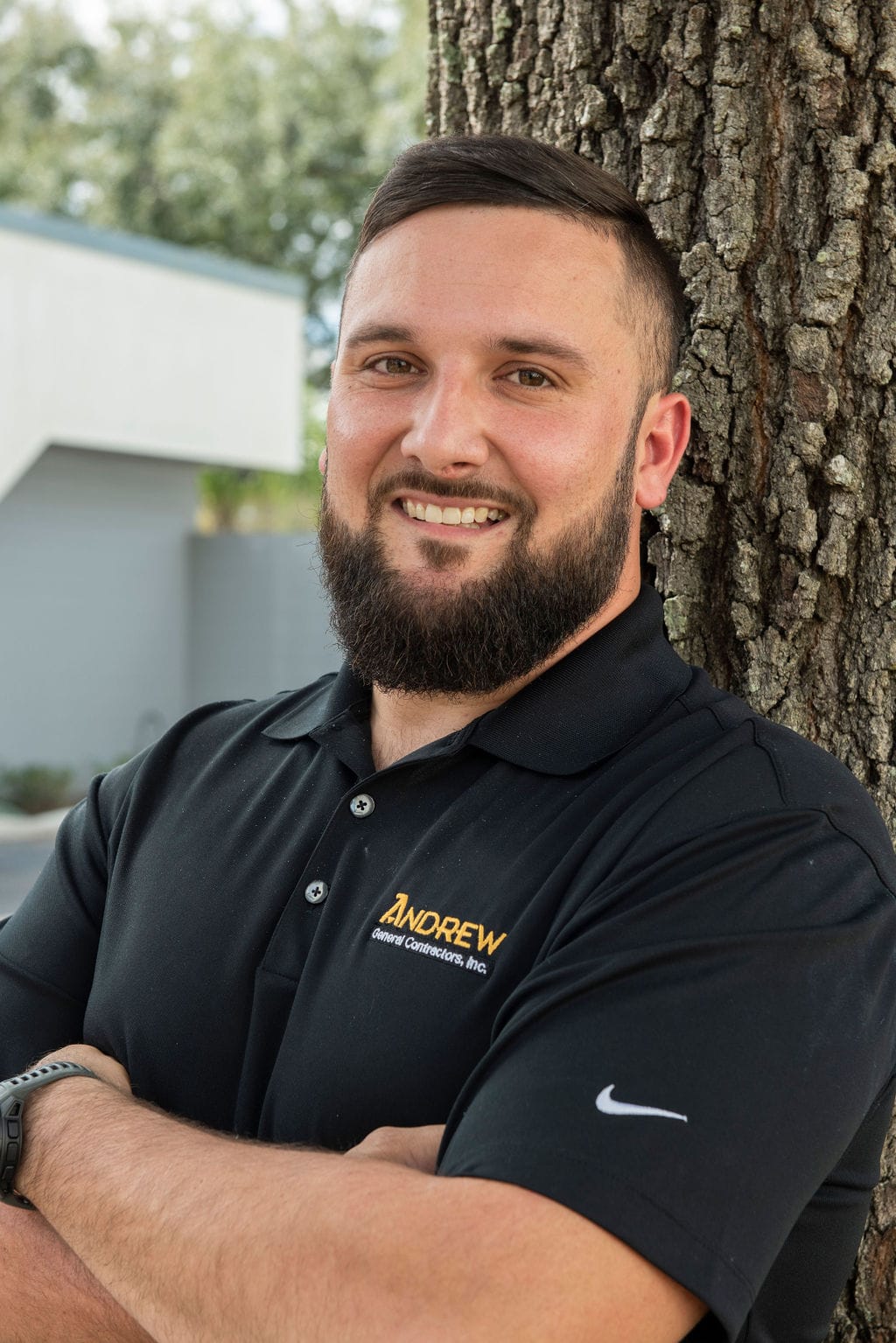 John Riccard
Superintendent

John manages the construction process on-site, working closely with our trade partners. He is a skilled tradesman who enjoys seeing projects come together from plans to a built-out space. John also likes helping customers with unforeseen circumstances. His hobbies include fishing, shooting, football, basketball, and hanging out with his wife and dogs.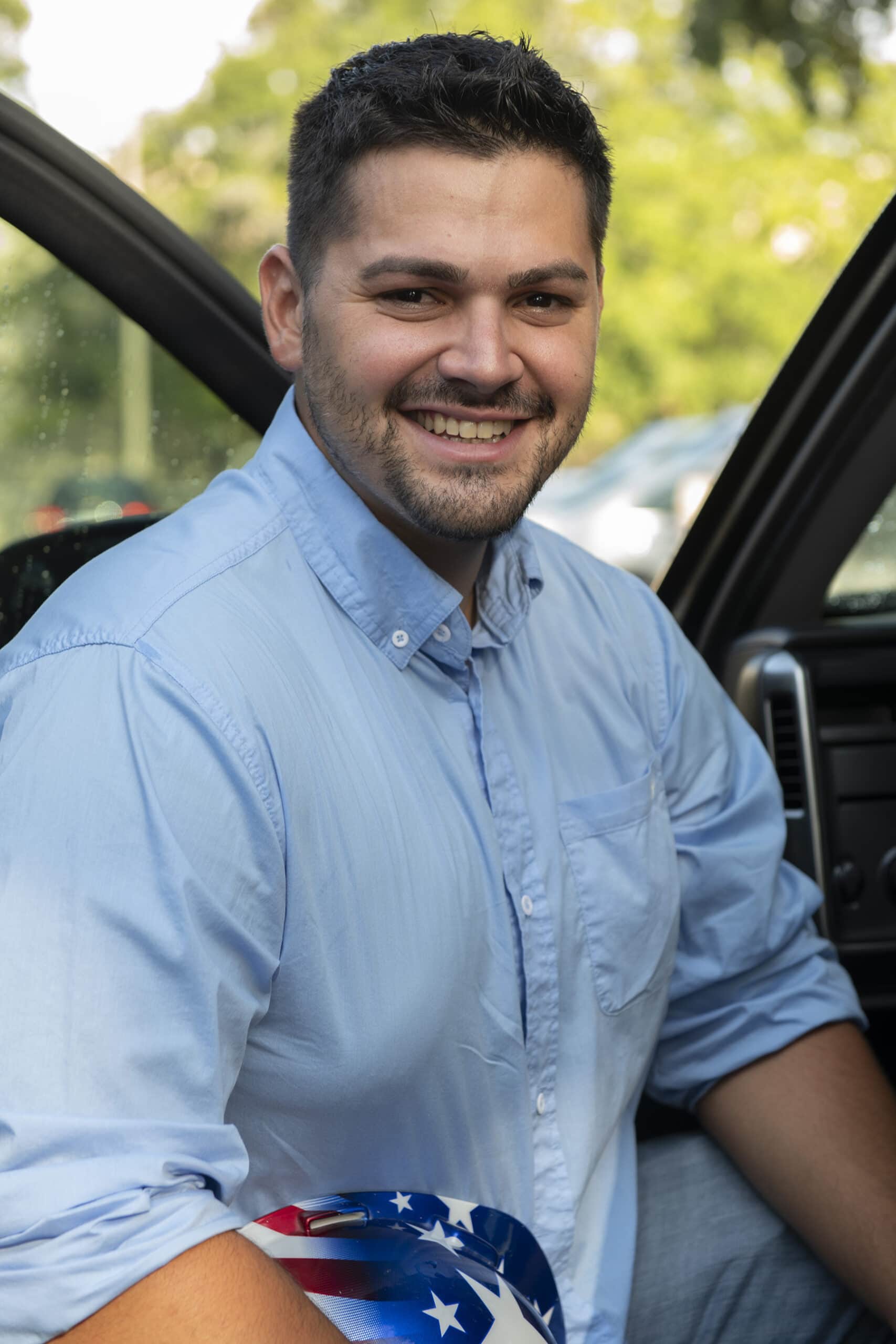 Jared Cadavid
Superintendent

Jared manages construction projects in the field and works closely with trade partners to ensure successful project completion. With over five years in the construction industry, Jared maintains pride and passion for his work and loves to learn. One of his favorite projects is the comprehensive renovation of Insight Credit Union in Downtown DeLand. Jared enjoys fishing, hunting, playing football with friends, and spending time with loved ones in his free time.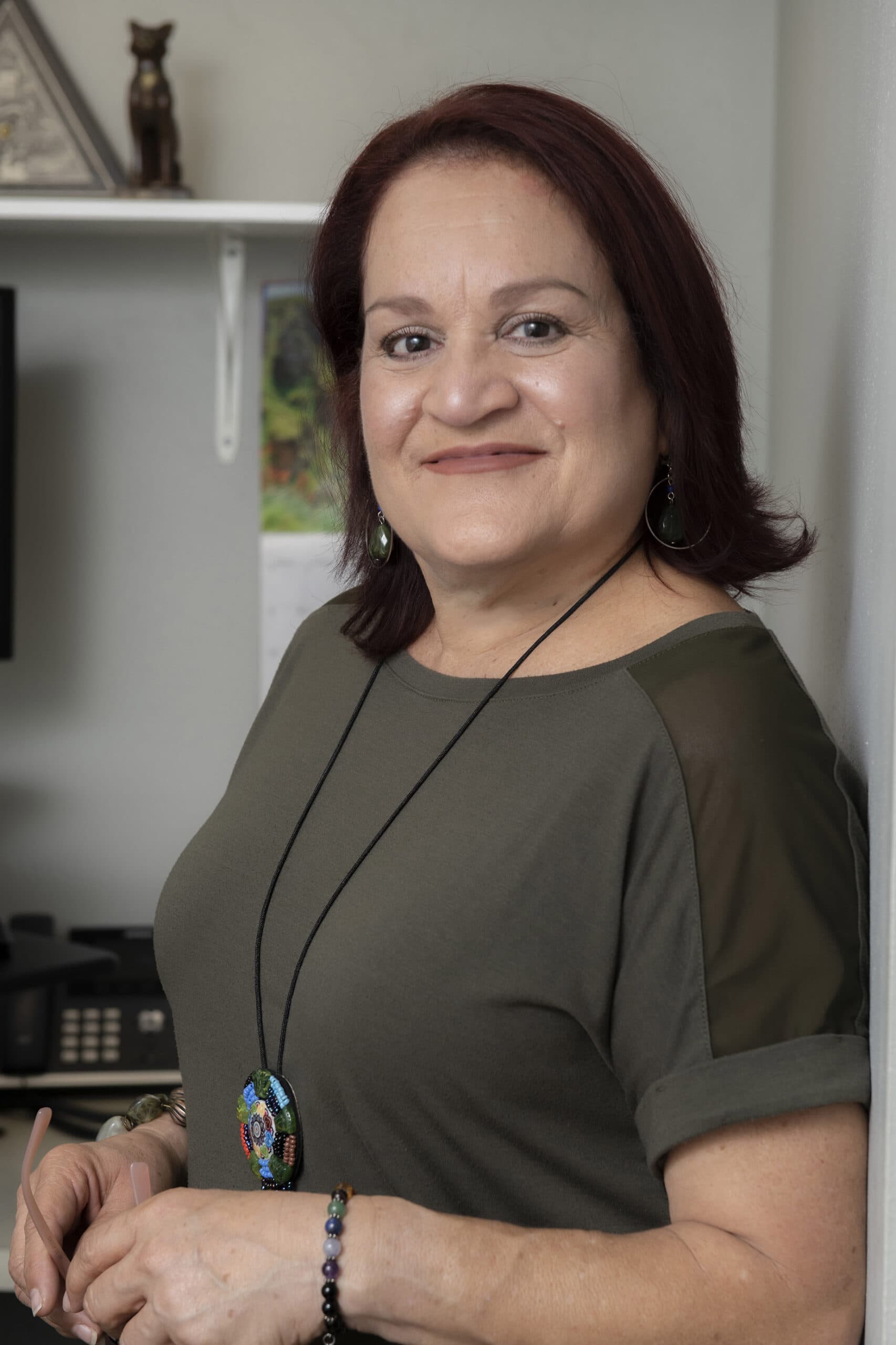 Myriam Melendez
Project Coordinator

Myriam is not only a project coordinator; she is the resident Queen of Permitting. It's some magical gift! Myriam manages all the permits, monitors the process of trade partner applications, schedules inspections, and assists with bidding and project management. She's known for handling deadlines with grace and determination. Myriam's pastimes include travel to experience new cultures, jewelry beading, creating sugar flowers, photography, and collecting recipes she will never cook.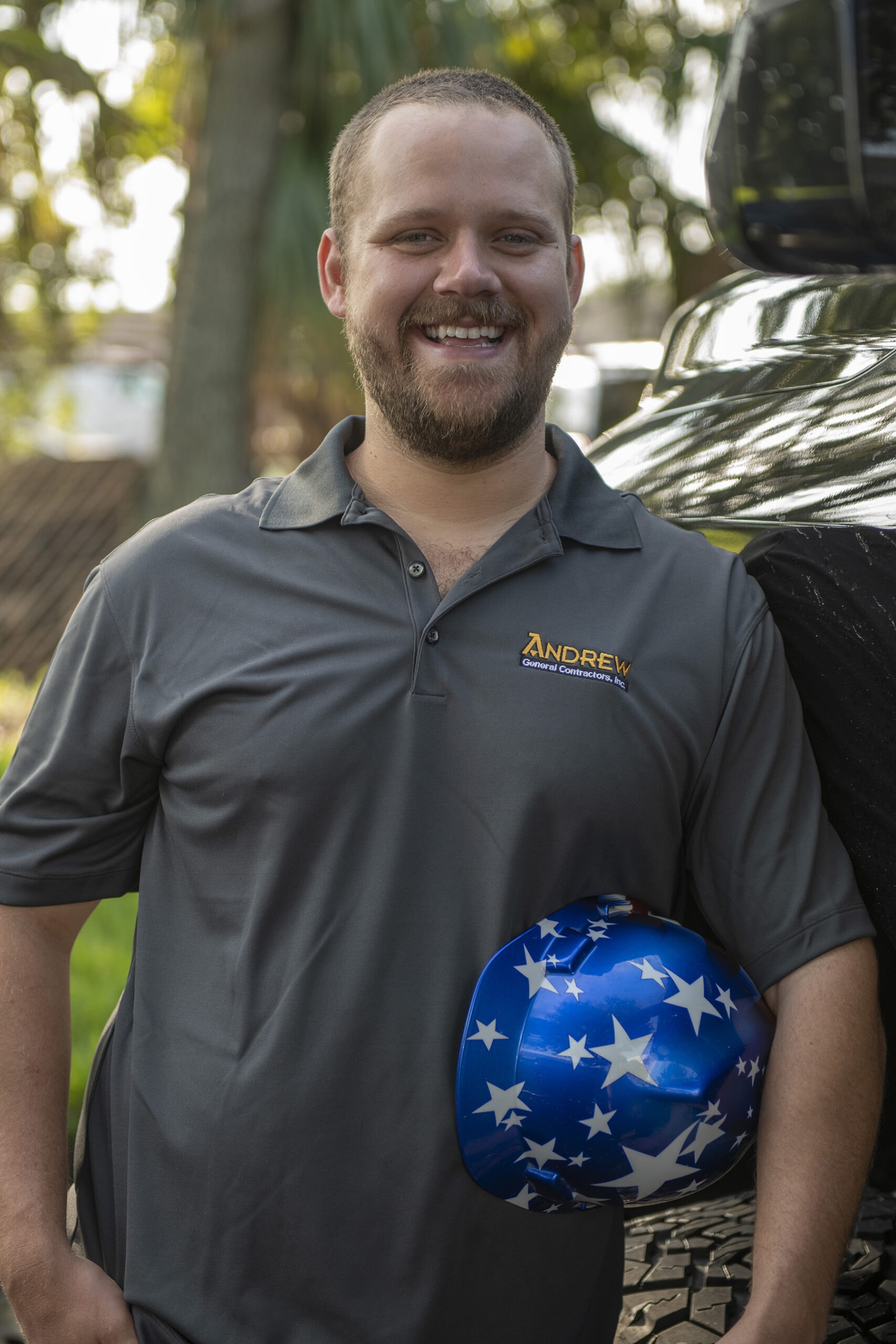 Ryan Moutrey
Superintendent

Ryan manages the day-to-day functions on-site and works closely with our trade partners. With previous experience as an electrical foreman, Ryan has a good understanding of the construction process and strong attention to detail. He likes to take as much of the construction stress away from our clients as possible and enjoys seeing projects through from start to finish. Ryan enjoys fishing, golfing, and vehicle customization (trucks, cars, and boats) in his spare time.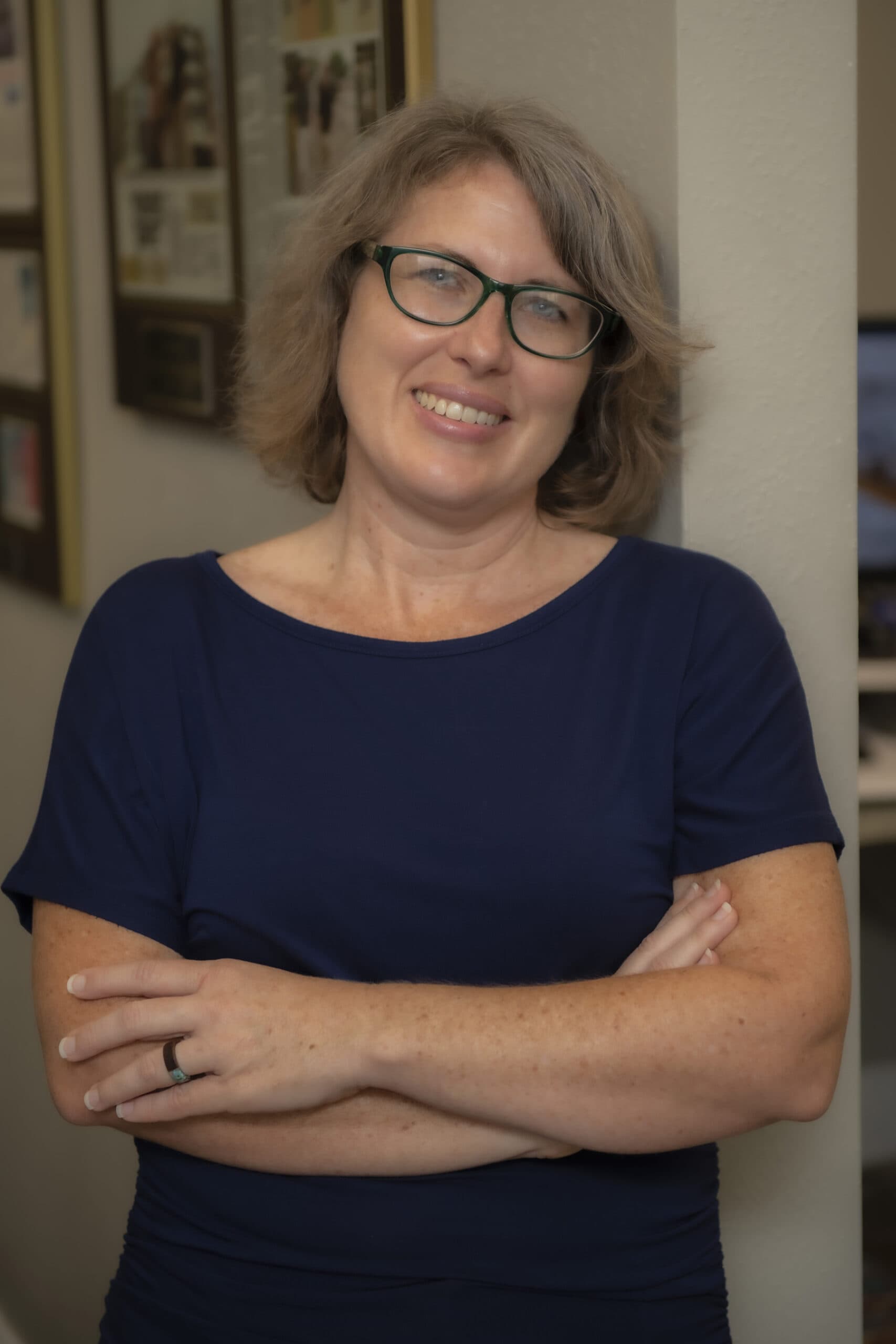 Michelle Hendrix
Marketing Coordinator & Executive Assistant

Michelle manages the website and social media, updates marketing materials, and collaborates with the team on growth strategy and team building. She is also Todd's assistant and assists with business development. One of her favorite parts of her role is heading into the field to check out progress on current projects to share on LinkedIn. Outside of work, Michelle enjoys spending time with her boyfriend and pets, reading, gardening, biking, and hiking.
Careers at Andrew General Contractors
Are you looking for a rewarding career working with people you want to spend time with? Look no further! We work hard, we laugh a lot, and we enjoy what we do.
Our benefits include: company paid employee insurance, a competitive 401k match, and generous paid time off.
Let's work together
If you have a project in mind, get in contact with Andrew General Contractors, Inc. today! When it comes to quality work, we are the first you should call. We are looking forward to hearing from you.