Management Team

In order to provide the very best products and services to our customers, it's important that we have the right group of professionals in place to make this happen. Our management team is committed not only to fulfilling our contract obligations but to exceeding customer expectations.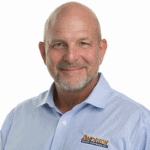 Todd Andrew — President
Todd started Andrew General Contractors, Inc. in September of 1996, after nine years of management and operational experience in the construction industry with two other respected general contracting firms. Currently, Todd is a member of The University Club of Orlando and was elected to the Central Florida Chapter of Associated Builders and Contractors Board of Directors. A native of Orlando, Todd studied close to home at the University of Florida and graduated with a Bachelor of Science in Building Construction. He is also a graduate of the Orlando Chamber's program Leadership Orlando — Class No. 47.
I'm extremely proud of the employees who represent this company. They approach their work with a refreshing balance of enthusiasm and determination. Also, our superintendents and project managers average 15 to 20 years of experience each — so, they've built up a solid reputation and know how to succeed.
Bart Didden — Field Superintendent
Bart joined AGC in January of 2005. Having 35 years experience in general construction, Bart has worked extensively on both residential and commercial properties, as well as all phases of carpentry. Prior to joining AGC, he created a company called Builders, Inc., which worked primarily on remodeling and new construction for both residential and commercial properties. He was also the project manager at Affordable Structures, Inc., of where he worked on all phases of building and also BRD, carpentry and remodeling. Bart has worked on numerous projects including the First Baptist Church of Central Florida School and the Animal Hospital at Animal Kingdom.
I think the best part about working at AGC is the people associated with the company — the customers, subcontractors and the office staff. The leadership is excellent, and Todd and Sandy Andrew always take time to get to know their employees.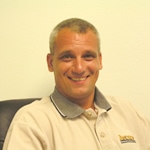 John Sokol — Superintendent
John joined AGC in July 2005. He brings more than 30 years of experience in residential and commercial construction to the company. His responsibilities include coordinating and developing construction schedules, project supervision, directing subcontractors, project close-out and client relations. Prior to working at AGC, John owned a full-service general contracting business for 10 years in Danbury, Connecticut.
I enjoy working at AGC because of the great respect the company has for both its clients and employees. Everyone here works as a team. Todd never leaves you hanging, which makes me want to give 200 percent on every project. Often, between companies and clients, there are too many broken handshakes, but at AGC, this is never the case. Todd has instilled the motto 'Bring Solutions, Not Problems' into our company. And, we conduct business with honesty and loyalty, which ensures that our word is always as good as our work.
Richard Brunelle — Superintendent
Richard joined the AGC team and has more than 30 years of commercial construction experience. He has extensive knowledge in ground-up structures, including block and tilt buildings, and has also built major department stores and restaurants throughout the country. The past five years, Richard worked for a global wireless company as a project manager, building offices and cell sites in Greece, Cambodia and Laos.
I enjoy working for AGC because of the 'Do it Right' attitude and team effort put into every project we build.
Ritchie Baird — Superintendent
Ritchie joined the AGC team in August 2018. He brings with him more than 20 years of experience in the commercial construction field and extensive knowledge in the electrical field. Prior to working at AGC, Ritchie worked as a Superintendent for a national construction company and as a Project Manager for a local electrical contractor.
"What I like the most about working at AGC is that we are all a team, we all work together to overcome any obstacle if it arises."

"Coming together is a beginning; keeping together is progress; working together is success." -Henry Ford.
Chad Clark — Project Manager/ Estimator
Chad joined the AGC team in June 2015 after working as a project manager for a large glass and glazing company, gaining experience on multiple medical facility projects. Chad earned his bachelor's of building construction degree from the University of Florida.
What I enjoy most about being part of the AGC team is the great working relationship AGC demonstrates on a daily basis with employees, subcontractors, architects and customers. It takes a team to complete a quality project on schedule, and this is accomplished each time at AGC by working together and selecting quality subcontractors that perform quality work.
Penny Fye — Business Manager
Penny joined the AGC team in December 2014, previously working as a business analyst and managing capital projects for a large property management company. With more than 20 years of property management experience, Penny also has an extensive background in accounting, business analytics and customer service. She earned her bachelor's of accounting degree from the University of Florida and masters of accounting from the University of Central Florida.
What I enjoy most about being a part of the AGC team is the 'attention to detail' that everyone brings to each and every project. We are an enthusiastic group of individuals that work together to create an amazing team, the result of which is always an outstanding finished product.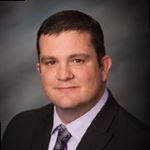 Kris Bridges — Project Manager
Kris joined the AGC team in April 2017 as an Assistant Project Manager and brings more than 5 years experience in the construction industry. Kris showed his talent and ability to handle multiple projects and was promoted to Project Manager. Kris earned his Bachelor of Science in Construction from Seminole State College.
What I enjoy most about being a part of the AGC team is the family atmosphere that we have. Everyone works together to get the job done and it shows!
Jared Cadavid — Asst. Superintendent
Jared is our Asst. Superintendent and joined the AGC team in April 2018. Jared comes to us with a background in the electrical field and a thirst for knowledge.
What I like about working at AGC is the exceptional teamwork and relationships we create. It feels like a family and no one leaves you hanging.
Matt Bourassa — Estimator/Project Manager
Matt joined the AGC team in December of 2015. He is a US Navy veteran who served from 1999 to 2005. After leaving the military, Matt continued his professional development as project manager in multiple fields. Most recently, he served as a project manager at Advanced Millwork, where he served as the primary estimator and project manager for a $12 million dollar millwork package. This afforded him extensive knowledge of contract negotiation, working direct with ownership entities, and design-build projects.
I enjoy working at AGC for multiple reasons, but primarily because of the overwhelming 'Attitude of Gratitude' that is prevalent throughout the organization. Everyone from the field staff to the office staff exudes gratitude and humility throughout their daily routine and it definitely shows with our sub-contractors and clients. It's a refreshing and positively rewarding feeling!